Latest Subscription Videos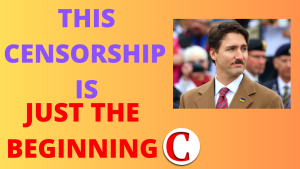 Canada Politics
What is CanadaPoli.com About, Anyway?
This site is for showcasing my daily 1 hour long show dedicated to talking about Canadian Politics. To access the hour long show you need a subscription which you can buy below.
I look at the cast of characters in "leadership" across Canada and point out the conflicting comments or policies. I showcase stories focused on Canada from a Canadian point of view. 
When reporting on the news I try to use common sense to assess what's going on rather than be influenced by what other people think.  Then I tell you what I think is going on and why I think it. I also provide all the links to the stories I'm sharing. I throw in 1 or 2 too many Star Trek references than is probably advisable. (The ideal number of course being 0, but I canna do that, Captain!).  
I try to be a bit funny. I hope you like the show. 
Thanks for visiting! This is the home of the best daily Canadian Talk Show out there! I put time in sifting through stories so you don't have to!
Click the button to read some reviews of the show right on this page!
Buy A Subscription Below!
Read Reviews and Review the Show Yourself!
Superb
I watch or listen to as much Canadian political commentary as I can find. This is astonishly well researched and presented. Just wow.
The Beginning of Something Great
To be honest, when I first listened to the show I couldn't get into it. But the show has been getting better with every listen and your latest episode hit the nail on the head.
Keep up the good fight.
Viva Canada!🇨🇦🇨🇦🇨🇦🇨🇦🇨🇦
Love the show! (but name the Jews) lol 😉
Thanks for keeping me informed on Canadian politics. Just name (((them))) more, or at least direct people to places where they can find out who is responsible for all this shit. Otherwise, it's just a play by play of the end of the world.
– signed, a fucking "NAhtzeeee"!!!!! 🙂
The best canadian news source!
Mark does all the hard work of combing through all the BS in Canadian politics and Canadian news as well as many other topics. Canada Poli is my number one news source. Love the show!!! Keep up the good work. Thank you!
We had no idea who these people were. You were not pronouncing their name properly.
I couldn't for the life of me understand what people you were talking about. They are generally very violent and in southern Ontario we have come to know to stay away from them.
Say the Violent People's Name Properly. The losers come from air-a-tria is how you say the country, and the people are air-a-trian
Response from CanadaPoli
Sorry about that. I will improve my pronunciation today.
My brother from another mother!
I loved Marks daily shows on YT but he was too close to the target & so they had to remove him. Happy to be able to catch up with him again! If we had real "news" CanadaPoli would be it. Canadians are too accepting of their #Taxpayors money being used against us, sent to foreign countries or likely their dignitaries! As we control the purse-strings & we employ the government,
how many of them would you fire on the spot?? Shouldn't we cut the government off when they don't act in a manner FOR rather than AGAINST us? Shouldnt we have a say in how many economic migrants we will allow? What happened to requiring a skill? Even PP doesn't require that in his "higher that Trudeaus migration plans!" We need less government not more & PP will have a huge govt along with #WEFPuppets (who he said he would get rid of & didn't )
Vote #PPC the only party that wants to end immigration & support real Canadians!
CanadianPoli tells you what the #FakeNews #MSM won't! Over the last 3 yrs most of my subscriptions on YT have disappeared been removed & now they want to restrict what we else we can view? Are we children? Thanks Mark, for making me feel sane in an insane world.
Love these shows!
You're the best! So many important topics that affect us all and everything is thoroughly investigated and explained. Wonderful! I've been listening for at least 5 years! The parts about Trudeau and Liberal MPs are the best as well as the parts about Singh. I love when you talk about climate change and EVs being scams too.
Best podcast in Canada.
Canada poli and Jerm warfare for the win if you want the truth.
The only news I want to listen to!
You may listen to news and information from a multitude of sources to then form your own opinion on it.
Canada Poli has the extra information on subjects daily for the listener to be informed and to think critically.
Thank you for all you do Mark!