Latest Subscription Videos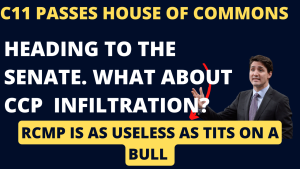 Canada Politics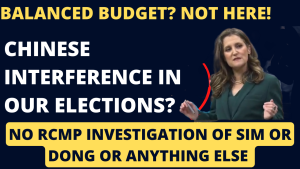 Canada Politics
What is CanadaPoli.com About, Anyway?
This site is for showcasing my daily 1 hour long show dedicated to talking about Canadian Politics. To access the hour long show you need a subscription which you can buy below.
I look at the cast of characters in "leadership" across Canada and point out the conflicting comments or policies. I showcase stories focused on Canada from a Canadian point of view. 
When reporting on the news I try to use common sense to assess what's going on rather than be influenced by what other people think.  Then I tell you what I think is going on and why I think it. I also provide all the links to the stories I'm sharing. I throw in 1 or 2 too many Star Trek references than is probably advisable. (The ideal number of course being 0, but I canna do that, Captain!).  
I try to be a bit funny. I hope you like the show. 
Thanks for visiting! This is the home of the best daily Canadian Talk Show out there! I put time in sifting through stories so you don't have to!
Click the button to read some reviews of the show right on this page!
Read Reviews and Review the Show Yourself!
A worthy daily surgery on Canadian political faux pas
Mark dissects the news on Canadian politics & our leaders' blunders. Sometimes too much Ontario stuff – hey! We got issues in the West, too!!!! For 17 cents a day, I get 100 buckaroonies worth of common sense with some smirks added. Worth every non-existent penny.
Best Canadian Political commentary
I don't know how long I've been following Mark, since the days where he was just a voice.He goes through the gauntlet in a mature fair measured way.I rarely disagree and I like Mark think that our direction in Canada should be dictated by right over wrong not as a team sport.Thank you Mark for your dedication, you are one of the good guys.
Keep up the good work.
Mark, I love your show. I listen to it everyday. I appreciate the way you logically assess the current new event, and how you add humour to your narrative. You are actually how I get the news, because I absolutely refuse to listen to mainstream media. Thank you for all you do and make me laugh as you are doing it. The situation might be dire, but you still manage to make me smile.
spotify full shows
Like the show but clips instead of full show on Spotify doesn't work for me. Unsubscribed but good luck.
Marked up
Great show. Daily dose of everything you need to hear about current events.
Unfortunately I can't subscribe so none of that for me anymore.
Miss the show, had become part of my daily routine.
But you do what you need to do. Good luck Mark, and thanks for the company these past few years.
He does all the work for you!
I have listened to Mark almost every day for 3 years. He covers nearly all the topics of the previous day that I am interested in, and I enjoy listening to his take on the current events. He is an author, journalist, and independent content creator.
Knocking Joe rogan to #2
My most preferred podcast on Spotify. I listen to Canada poli every day while I work. This podcast may have saved my life. Really. One of the first sources I could trust about the real vaccine data.
He guided me through the bull shot and helped me see everything from an elevated perspective. And it's sure validating to hear some one verbalize so clearly the same thoughts and opinions and I had.
I also love his approach. He gently leads the horse to water instead of forcing it to drink, like I often do when explaining my paradigm. He's such a natural. Great structure to the shows.
I'm glad he switched to a subscription platform, because he deserves far more than any one at the cbc.
Thank you mark.
Our Trustworthy, Informative Daily Source of Current Events Around The World
Mark may be a one man show, but you can tell he puts a lot of work into making a great show for his listeners. This is one show we don't miss listening to on a daily basis. We know we are getting the true, unbiased news. Keep it up Mark! Hope you grow a great following, you deserve it.
Bringing Truth to the Forefront
Mark is never afraid to tell the country that the emperor has no clothes! He humbly brings relevant, up to date Canadian and world news at a time when truth and honesty can be hard to find.
In the rare instance we miss a show, our days feel incomplete!
Keep up the great work Mark!!
Keep it up.
Always great content. Amazing effort and show for just one guy. Love the show, please don't stop.