Latest Subscription Videos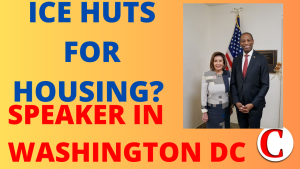 Canada Politics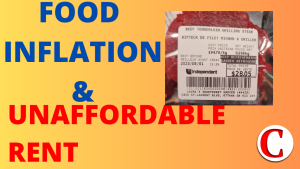 Canada Politics

What is CanadaPoli.com About, Anyway?
This site is for showcasing my daily 1 hour long show dedicated to talking about Canadian Politics. To access the hour long show you need a subscription which you can buy below.
I look at the cast of characters in "leadership" across Canada and point out the conflicting comments or policies. I showcase stories focused on Canada from a Canadian point of view. 
When reporting on the news I try to use common sense to assess what's going on rather than be influenced by what other people think.  Then I tell you what I think is going on and why I think it. I also provide all the links to the stories I'm sharing. I throw in 1 or 2 too many Star Trek references than is probably advisable. (The ideal number of course being 0, but I canna do that, Captain!).  
I try to be a bit funny. I hope you like the show. 
Thanks for visiting! This is the home of the best daily Canadian Talk Show out there! I put time in sifting through stories so you don't have to!
Click the button to read some reviews of the show right on this page!
Buy A Subscription Below!
Read Reviews and Review the Show Yourself!
Mark is Crushing
the time is come after 3 years and many great streams to help support canadapoli in delivering the death blow to the dinosaur media
Always right
I started listening to Mark September 2019, hearing him talk about china and people falling over dead and talking about lockdowns coming here. I thought, this guy is crazy and melodramatic. Fast forward four years and I think he has yet to be wrong in the long run. Can't wait until the day I don't have the time the world calms down and I don't need to listen to your show, it gets kind of depressing, but in the meantime, you're the most informative suppertime news aggregate in canada, possibly north america.
Local fan
https://youtu.be/gJCzniP3BC0?si=ZkJHcCFaQop1ehAJ
I've been trying to send this to you on YouTube keeps getting censored. Dude you're Canadas best we have. Please listen to the vid I sent you you will not be disappointed.
Response from CanadaPoli
Thank you! I am watching! 🙂
The Best Canadian Podcast, by far!
Been listening for over a year. Very well researched, lots of wise observations and commentary, no stupid filler, no continual sales pitches, way better than any Canadian podcast. Your latest podcasts especially prove you are in a league separate from most in the world, a true independent thinker. Your pronunciation is a bit off sometimes (I believe it is pronounced "La-high-nah") but I could be wrong too — anyways, improper pronunciation only proves you are not a copycat:)
World class and much appreciated.
O.G. watcher
Been watching Canada Poli since the beginning of his first YouTube channel, and then on rumble, finally I am able to support financially by subscribing.
I think Canada Poli is the best Geo-political Canadian podcast on the internet.
Hey there mark:)
I like to listen to your podcast daily. First I really do enjoy your content. The problem I have is that you're not able to download it. My data on my cell phone is 16 GB a month and by watching your show daily I use it up before the end of the month. I wonder if there's a way to download an audio version to watch while offline later? Maybe it's a data problem not a mark problem.
Response from CanadaPoli
https://canadapoli.com/canadapoliblue-2/
Hey Patrick!
Thanks for the review! Yes, I can help with that problem! 🙂 If you go to the link above you will see how to add the private RSS feed to your phone. You will have to put in the username and password you use to log in to this website (canadapoli.com), but you'll only need to do that the first time. Then it will auto download the new episode to your device (audio only for now…). You can set it to only download on wifi, but usually the audio is a much smaller file than the video. Usually under 60mb.
Let me know if you run into any issues and I can give you a hand! 🙂
Diversion
IMO the Israel thing going on is a diversion. You aren't hearing about the standing ovation Trudeau and parliament gave a literal member of the Gestapo, the whole Hunter Biden scandal isn't being talked about, the whole Joe Biden regime of lies, and corruption isn't being mentioned, the Lehania fires, and the thousand missing children is almost forgotten, sudden deaths from the jab, is no longer part of the news even for alternative media, money laundering, open borders, super high inflation, , homelessness, etc, are all being put on the back burner in favor of the news from Israel.
I am not an expert in the politics of that part of the world, but the conflict between Arabs and Jews has been going on for generations, this is just the latest chapter. Who's right and who's wrong, I can't say, it but the fact that all of these leaders of countries that are also World Economic Forum members are all criticizing Palestine, raises questions, and the fact that this attack could even take place, despite Isreal having the best security in the world raises more questions.
I am more concerned about people in Canada not being able to afford to buy a home, grioceries, rent, Christians in Canada, and the US being used like second class citizens, Trans ideology being taught to children in schools of this country, the avalanche of scandals and corruption from Trudeau, men rotting in jail cells for going on two years, in Canada, without being charged with anything, or even a trial, I could go on, but what is happening half way around the world is of less importance than what is happening in my own country.
Thanks, Mark, for covering this story and remaining impartial, which very few other journalists are doing even alternative news journalists.
Superb
I watch or listen to as much Canadian political commentary as I can find. This is astonishly well researched and presented. Just wow.
The Beginning of Something Great
To be honest, when I first listened to the show I couldn't get into it. But the show has been getting better with every listen and your latest episode hit the nail on the head.
Keep up the good fight.
Viva Canada!🇨🇦🇨🇦🇨🇦🇨🇦🇨🇦
Love the show! (but name the Jews) lol 😉
Thanks for keeping me informed on Canadian politics. Just name (((them))) more, or at least direct people to places where they can find out who is responsible for all this shit. Otherwise, it's just a play by play of the end of the world.
– signed, a fucking "NAhtzeeee"!!!!! 🙂